Flanges
CARBON STEEL FLANGES, ALLOY STEEL FLANGES, STAINLESS STEEL FLANGES MANUFACTURER, EXPORTER IN INDIA
ANSI B16.5, A105 CARBON STEEL FLANGES, A350 LF2 ALLOY STEEL FLANGES MANUFACTURER, SUPPLIER, EXPORTER
HOT DIP GALVANISED, BLACKODISED FLANGES – ANSI FLANGE, DIN FLANGES, FORGED FLANGES SUPPLIER
Stainless Steel Flanges Manufacturer, A105 Flanges Supplier,Carbon Steel Flanges, Stainless Steel 304L Flanges, Stainless Steel 316L Flanges, Alloy Steel Flanges,A350LF2 Flanges, Stainless Steel 904L Flanges, Large Diameter Flanges, Weld Neck Flanges, Socket Weld Flanges, Lap Joint Flanges, Pipe Flanges, Forged Flanges Exporter,Blockodised Finish Flanges,Hot Dip Gavlvanised Flanges, Threaded Flanges, Chrome Moly flanges Exporter in India, ANSI Flanges, ASME Flanges, DIN Standard Flanges Exporter, Forged Rings, Forged Circles Exporter in India
We specialise in manufacturing a comprehensive range of carbon steel flanges,alloy steel flanges and stainless steel flanges from ½"NB to 48"NB. Steel flanges are widely used as connectors in piping systems to connect pipes to pipes, tees, reducers, elbows, valves and other piping equipments.
An ISO 9001:2015 Certified Company,New Seas Alloys L.L.P.is a leading manufacturer and exporter of industrial forged flanges (A-182, ANSI B16.5) and plate flanges (A-240, ANSI B16.5) in Mumbai, India. The flanges are manufactured and supplied in a range of pressure ratings to meet customer specifications. Slip-On flange, Weld-Neck flange and Lap-Joint Flange are three of the most popular types of flanges manufactured by us, with Threaded flange and Blind Flange also supplied to order.
Other special large diameter flanges can also be supplied on customer demand. We stock many standard size large diameter slip-on flanges, blind flanges and weld neck flanges in 304/304L, 316/316L and also A-105 – carbon steel. Steel flanges are widely used in various industries including power generation, oil and gas transportation, petrochemical plants, refineries, waste water treatment plants, marine and pharmaceuticals plants among others.
We can offer carbon steel and alloy steel flanges with electro-galvanized coating and blackodising finish. Our flange products are supplied with EN 10204 3.1 Test Certification, with complete details on the chemical and physical properties of the materials. They are permanently marked with size, schedule, grade, and heat code.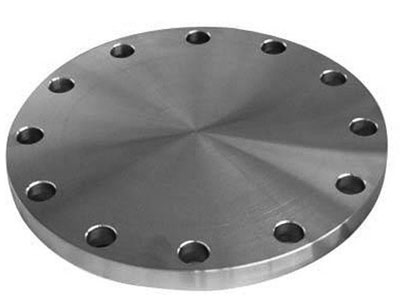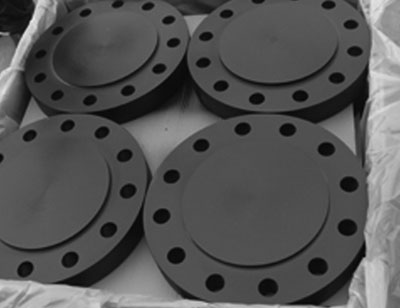 Steel Flanges Manufacturer in India, Stainless Steel Flanges, Alloy Steel Flanges, Carbon/Mild Steel Flanges – Buy Now
An ISO 9001:2008 Certified Company, New Seas Alloys L.L.P.(Pipe Fittings and Flanges Division) is a leading manufacturer of a comprehensive range of carbon steel flanges, alloy steel flanges and stainless steel flanges from ½"NB to 48"NB. We are India's most trusted exporter of steel flanges in A105, A105N, ASTM A350 LF2 grade, ASTM A182 F304L, F316L and Duplex Grades. All our products are supplied with related Mill Test CErtificates, as per EN 10204 3.1.
Brand: New Seas Alloys L.L.P. Piping, Slip On, Weld Neck, Threaded, Lap Joint, Large Diameter Flanges
Manufacturer: New Seas Alloys L.L.P. Piping
Model: 1/2 inch NB to 48 inch NB, Custom Sizes in 150 Class to 2500 Class as per ANSI B16.5, Table D, E and As per DIN Standards
Product ID: MET1016
We distribute our stainless steel flange,alloy steel flange and carbon steel flange products across all major cities and industrial areas in India such as Mumbai, Delhi, Bangalore, Hyderabad, Ahmedabad, Chennai, Kolkata, Surat, Pune, Nagpur, Indore, Thane, Bhopal, Visakhapatnam, Vadodra, Nashik, Faridabad, Rajkot, Aurangabad, Ranchi, Coimbatore, Raipur, Mysore, Bhubaneswar, Salem, Bhilai, Bhiwandi, Bikaner, Mangalore, Kochi (Cochin), Bhavnagar, Tirupur, Ankleshwar, Assam, Siliguri, Jamshedpur, Warangal, Nellore, Agartala and Thoothukudi.
Our products are regularly exported to Brazil, South Africa, UAE, Bahrain, Italy, Indonesia, Malaysia, United States, Mexico, Chine, Brazil, Peru, Nigeria, Kuwait, Jordan, Dubai, Thailand (Bangkok), Venezuela, Iran, Germany, UK, Canada, Russia, Turkey, Australia, New Zealand, Sri Lanka, Vietnam, South Africa, Kazakhstan and Saudi Arabia, Oman.
All our products are manufactured with high quality raw materials and supplied to our customers with complete guarantee and certifications.
Industrial Steel Flanges, Manufactured as per ANSI B16.5 – Stainless Steel Flanges, Carbon Steel Flanges, Alloy Steel Flanges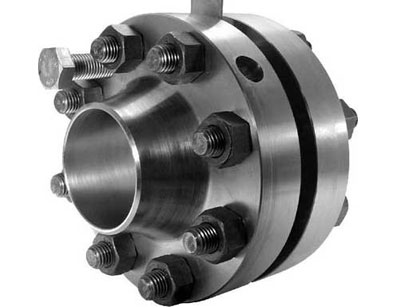 ORIFICE FLANGE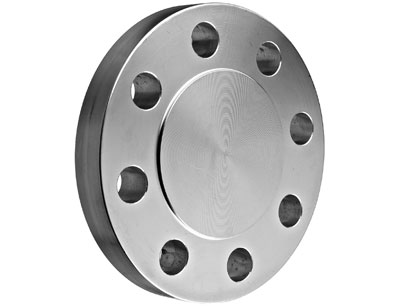 BLIND FLANGE
Steel Flange Production Range – ANSI / ASME Flanges
Size
1/2″ (15 NB) to 48″ (1200NB)
Standards
ANSI B16.5, ANSI B16.47 Series A & B, MSS SP44, ASA, API-605, AWWA, Custom Drawings
Pressure Ratings
Class 150, Class 300, Class 400, Class 600, Class 900, Class1500, Class 2500 | PN6, PN10, PN16, PN25, PN40, PN64 etc.
Types of Flanges
Weld neck Flanges (WNRF), Slip-on Flanges (SORF), Blind Flanges (BLRF), Lap Joint Flanges
(SOLJ), Socket-weld Flanges (SWRF), Screwed (Threaded) Flanges, Long weld neck Flanges (LWNRF), Spectacle Blind Flanges, Spacer & Blind Flanges, Ring Type Joint Flanges (RTJ), Reducing Flanges, Raised Face (RF) Flanges, Orifice Flanges, Large Diameter Flanges, Custom Flanges, Drawing Flanges, Forged Flanges, Plate Flanges, Flat Face Flanges, etc.
Carbon Steel Flanges
ASTM A105/A105N, A350 LF1, LF2 CL1/CL2, LF3 CL1/CL2, A694 F42, F46, F48, F50, F52, F56, F60, F65, F70, A516.60, 65, 70 (Spectacle Blind Flange, Spacer Ring/Spade Flange), Steel RST37.2, C22.8
Stainless Steel Flanges
ASTM A182 F202, F304/304L/304H, F316/316L, F316H, F316TI, F310, F321, F904L
Alloy Steel Flanges: ASTM A182 F1, F5, F9, F11, F22, F91
Special Alloy Flanges
Duplex, Super Duplex, Nickel Alloys
Flange Face Type
Flate Face (FF), Raised Face (RF), Ring Type Joint (RTJ)
Coating/Surface Treatment
Anti-rust Paint, Oil Black Paint, Yellow Transparent, Zinc Plated, Cold and Hot Dip Galvanized
Value Added Services
CNC Machining, Customised Flanges
Quality Assurance
At New Seas Alloys L.L.P. Piping, all fittings and flanges are subject to strict inspection at each stage of the production process, from starting material purchasing to product dispatch. They are visually examined for conformity to ASTM, ASME, MSS, DIN, EN, and JIS codes and standards. Upon request, official certified Inspection Agencies can be called in to witness the material reports, dimensions and quality conformity of products.
Test Certificates
Manufacturer Test Certificate as per EN 10204 / 3.1B, Raw Materials Certificate, 100% Radiography Test Report, Third Party Inspection Report